Angel Wings Wireless Charger Review
Check out our Angel wings wireless charger review. This really is a stunning piece of kit – see how it adds some style to the substance of charging!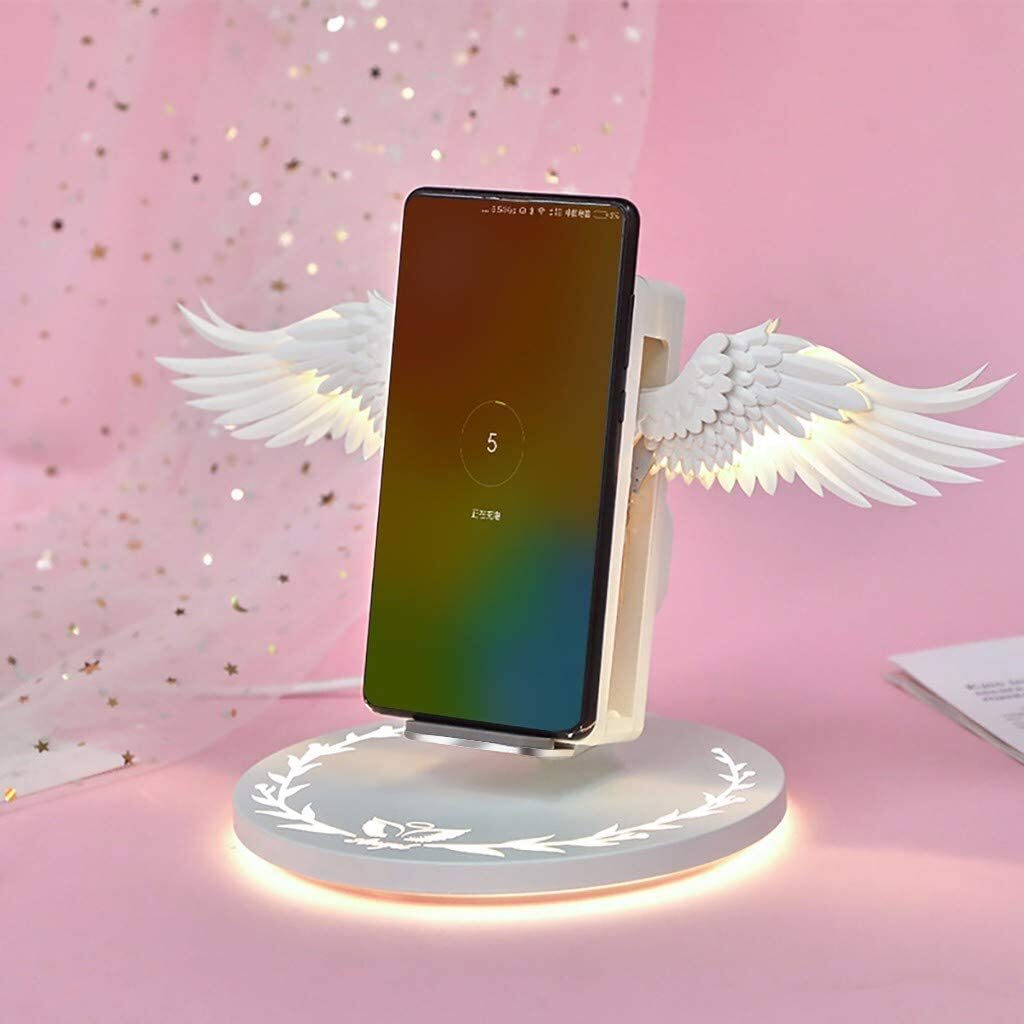 What works well?
Stunning design with automatic opening wings
Subtle light to help you locate it in the dark
Fast wireless charging
Would be better if
Only supports wireless charging
A stylish wireless charger with a subtle light to help you locate it at night
Find your phone in the dark!
Not only is it a beautiful piece of functional equipment, but this angel wings wireless charger will also help you find your phone in the dark. When not in use, only the wing pattern will remain lit, providing an indication of where your phone is located.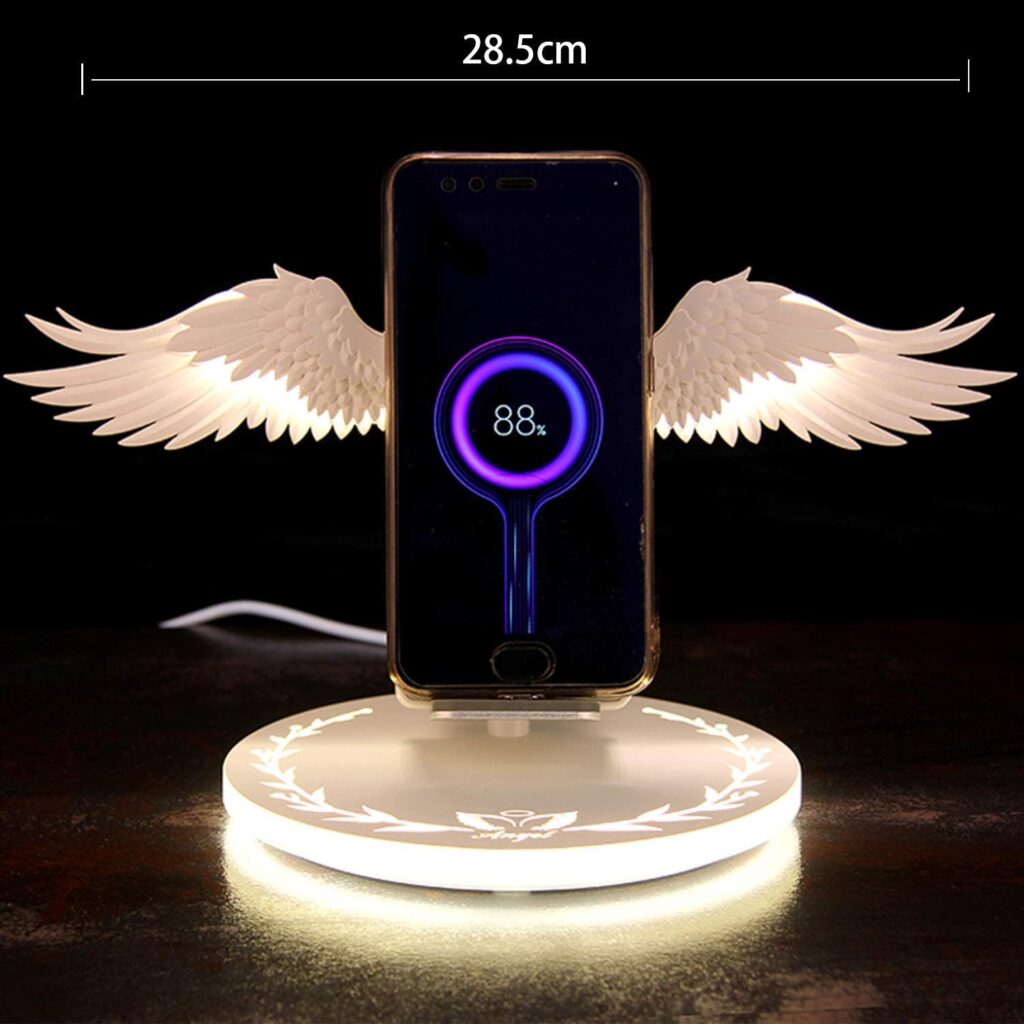 Wings automatically open when you charge
The Angel Wings Wireless Charger makes it easy to charge your phone, but unlike all other chargers it looks absolutely stunning . The angel wings will open automatically when you place your phone on the charger base!
The warm lights from the base and the wings will go out 10 seconds after the wing is opened; when closed, the wings are hidden for an optimal, aesthetic beauty.
Compatible with: iPhone Xs Max/XR/XS/X/8/8 Plus, Samsung S10/S10+/S9/S9+/S8/S8+/S7/S7 Edge/S6 Edge, Google Pixel 3 XL, AirPods2
High speed automatic charging
The Angel Wings Wireless Charger has a unique and fashionable design, features high-efficiency chipset, which provides 10W high-speed charging for the Samsung Galaxy. The built-in intelligent controller prevents overcharging and damage to your smartphone. Just put your phone on the wireless charger and its charging starts automatically.
Charge your device at a faster rate with this wireless charger. This phone charging pad uses 7.5W powerful charging technology which is 10% faster than other wireless chargers on the market.
Anti-slip silicone base
This premium silicone mat will protect your tables and surface areas from scratches. Designed to be slip-resistant, this mat is perfect for any room in the home or office.
We hoped you enjoyed this review. Please check out some of our other reviews here