Mi 20W Wireless Car Charger Review
Check out our Xiaomi Mi 20W Wireless Car Charger review. If your phone is wireless charging enabled and you need a charger for your car – this is a great option!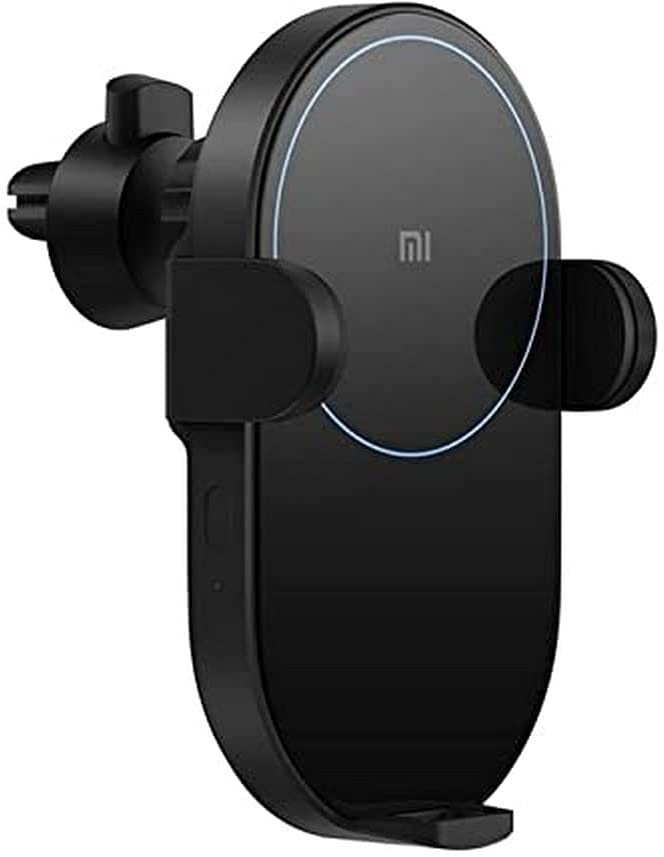 What works well?
Automatic fan powered cooling system
Works with most cases and up to 4mm away
Subtle light makes locating easy at night
Would be better if
Only for wireless charging
If your phone is wireless charging enables then there are not many better car chargers out there!
20w High performance power
Maximise your car charging experience with this wireless car charger. The Mi Wireless Car Charger is the perfect solution for your mobile devices, with a maximum power output of 20W. It is suitable for any mobile phones that support QI wireless charging protocol
Infrared sensor automatically grips your device, landscape or portrait
The Mi 20W Wireless Car Charger comes with a hidden infrared sensor and an electric adjustable grip that automatically opens and holds the approaching phone. It holds your phone even on bumpy roads, sharp corners or when you break sharply. This car charger has a 360-degree rotating design, so you can easily place your phone in the right position for charging, but remember no watching Netflix whilst driving!
Works with most cases and as far as 4mm away
The Xiaomi mi 20W Wireless Car Charger is designed to provide a more convenient and safer driving experience. Its wireless charging function allows it to charge your phone without the hassle of plugging in. This 20W fast wireless car charger can charge your phone as far as 4mm away and it works well with most smartphone cases.
Lights up – which is always useful at night!
Mi 20W Car Charger is designed with a beautifully designed round blue indicator. This lights up when powered on, making it more easy for you to find at night. Together with integrated 2.5D glass charging panel, this car charger ensures a fast charge.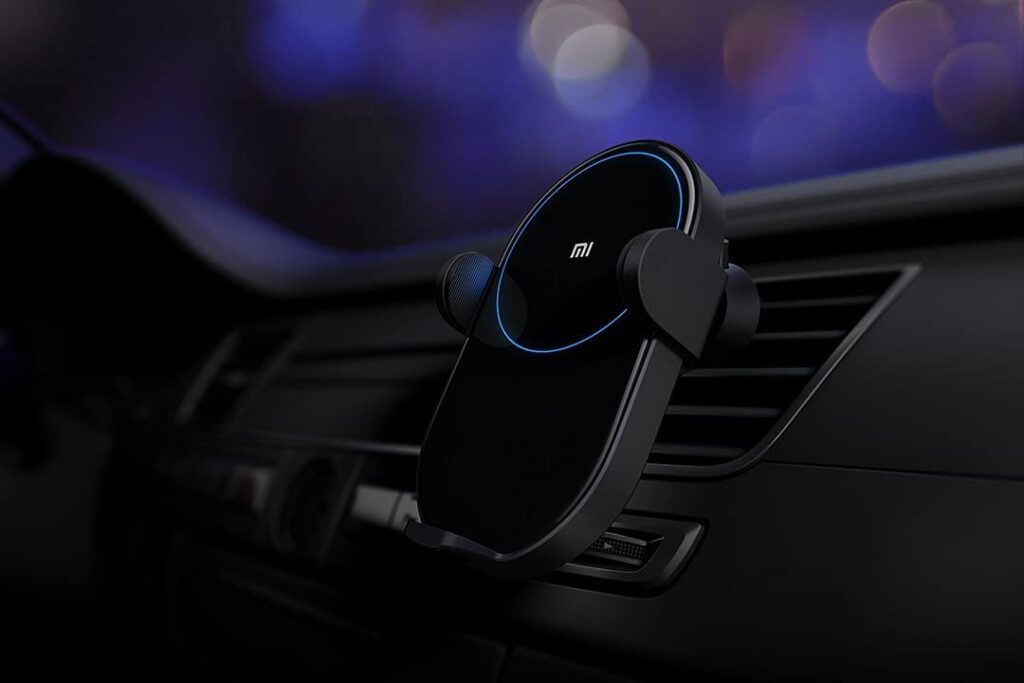 Automatic fan cooling system to maintain safe temperature
The built-in fan is capable of smart adjustment and active cooling based on the temperature. The fan automatically turns on when the charger gets too hot, and automatically turns off after cooling down to maintain a safe temperature. The built-in metal thermal pad provides additional protection by keeping the charger cool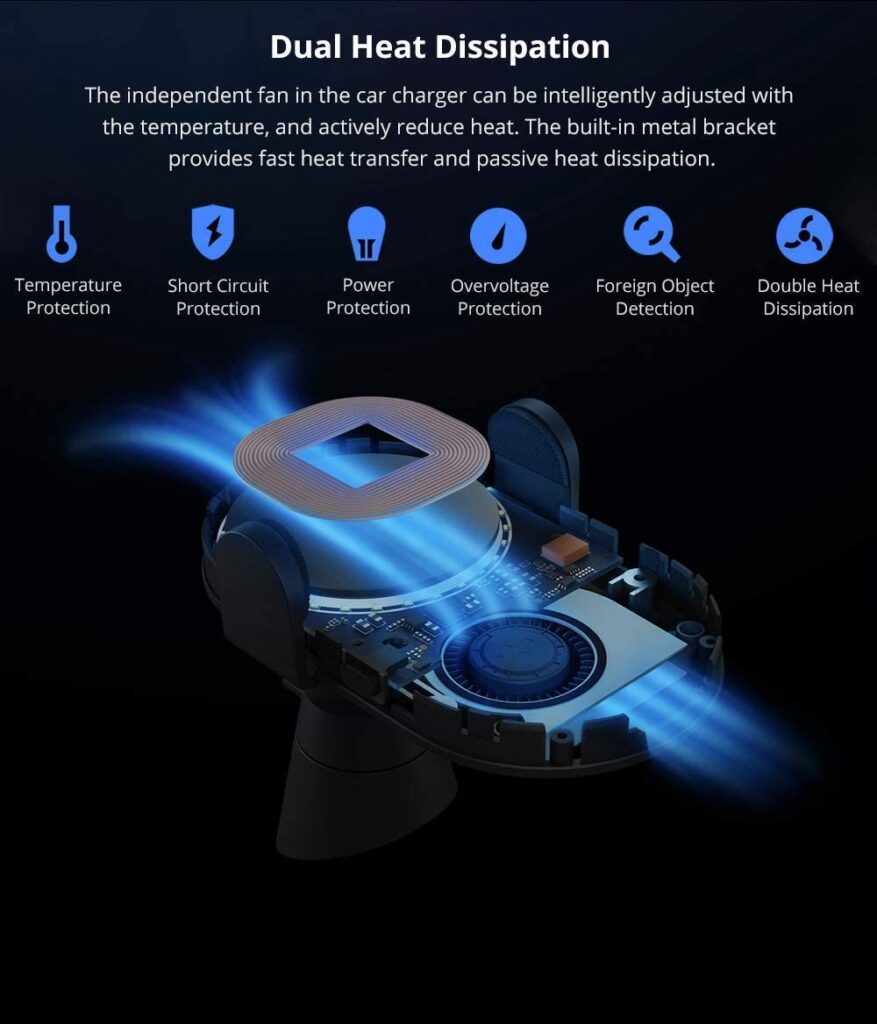 We hoped you enjoyed this review. Please check out some of our other reviews here