How to phone to phone charge
Introduction
If you have ever wondered how to phone to phone charge then you are looking for a device with a new feature called "reverse wireless charging" . This allows you to charge your phone using another phone. Currently it's possible to use this feature on some Samsung, Huawei and Xiaomi phones. It's not as useful as standard wireless charging since it only works for one device at a time, however on those long trips when your a running low and your partner has a full battery you will be very thankful for it!
What is reverse wireless charging?
Reverse wireless charging (also know as inverted charging) is a feature that allows you to charge another phone with your phone. In a nutshell it turns your phone into a wireless charging pad.
The name "reverse charging" may sound confusing, but it's actually quite simple. Wireless charging is when your phone charges via induction — an electromagnetic field created by a source of power (the charger) that induces an electric current in another object (your phone). Reverse wireless charging works the same way, except it uses your own phones battery as the source of power instead of a wall outlet or car charger.
While this may sound like science fiction at first glance, reverse wireless charging does exist and has been available for several years now, however not many folks have yet heard about it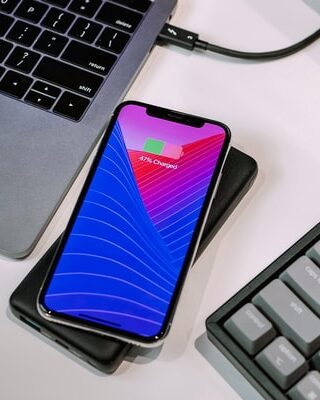 Which phones have reverse wireless charging?
Unfortunately not all phones come with reverse and at the moment this feature is not available on iPhone. However, the following devices do come with wireless phone to phone charging:
Samsung Galaxy S20
Samsung Galaxy Z
Samsung Galaxy S21
Samsung Galaxy S22
Xiaomi Mi 11
Xiaomi 12
Huawei Mate 20 Pro
Huawei P30 
Huawei P40
If you are still ensure if your device has this feature, you can check this by going into Settings > System > About Phone on your device. If there's an option for Wireless Charging Support or Wireless Power Share, then your phone supports reverse charging.
How do I enable reverse wireless charging so I can phone to phone charge?
Enable reverse wireless charging on your device by heading to Settings > Wireless Charging > "Reverse Wireless Charging" then toggle it on.
How do I start wireless charging from phone to phone?
Check your phone offers reverse wireless charging and activate it
Check your friends phone can be charged wirelessly
Place your friends phone onto of your phone and let the charging commence!
Don't forget you can change a number of wireless charging enabled devices including power banks, your smartwatch or wireless headphones.
Conclusion
We hope that you have found this article useful in understanding reverse wireless charging. You will now know how you can use a phone to charge another phone. If you have any questions about it, please feel free to leave them in the comments section below and we will be happy to answer them for you. Check out our answers to some other questions here.