Belkin magsafe 3-in-1 wireless charger review
Looking for a classy wireless charger for your Apple devices? Then check out our Belkin magsafe 3-in-1 wireless charger review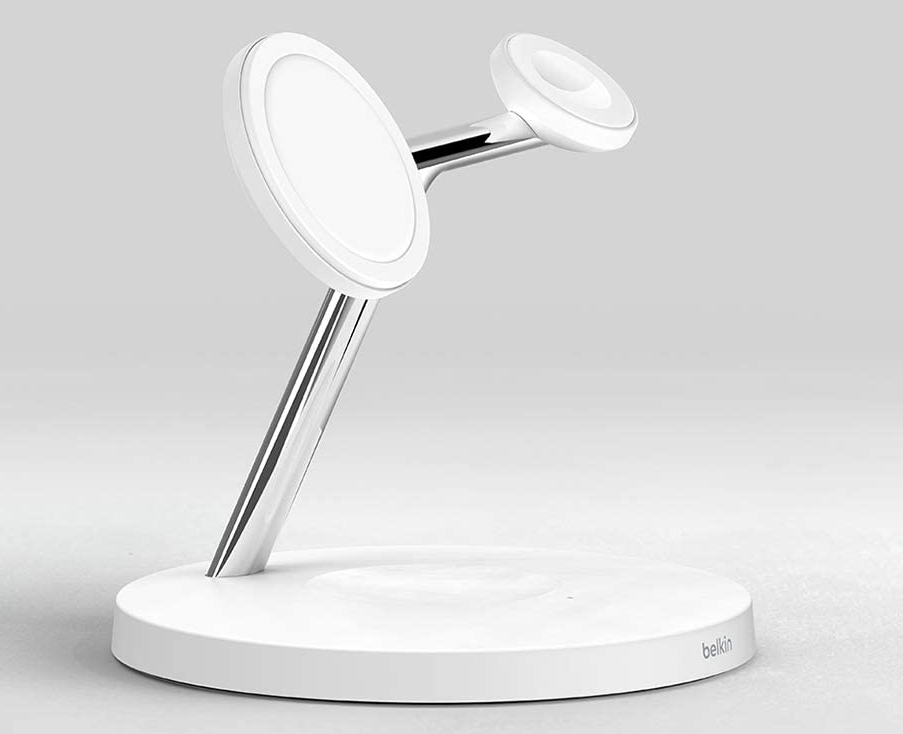 What works well
Classy unique design
Magsafe compatible for fast 15w charging
Works in any orientation
Entirely wireless so no messy cables
Would be better if
One USB port would be useful
This classy, wire-free and wireless charging station will seamlessly complement any interior
Charge 3 Apple products at the same time
Power your Apple Ecosystem! This Belkin Wireless Charger offers three ways to charge your iPhone, Apple Watch and AirPods at the same time. This wireless charger uses Apple's fastest wireless charging technology, delivering up to 15W for an incredibly fast rate. The sleek, elegant design complements any room and can be placed on any surface.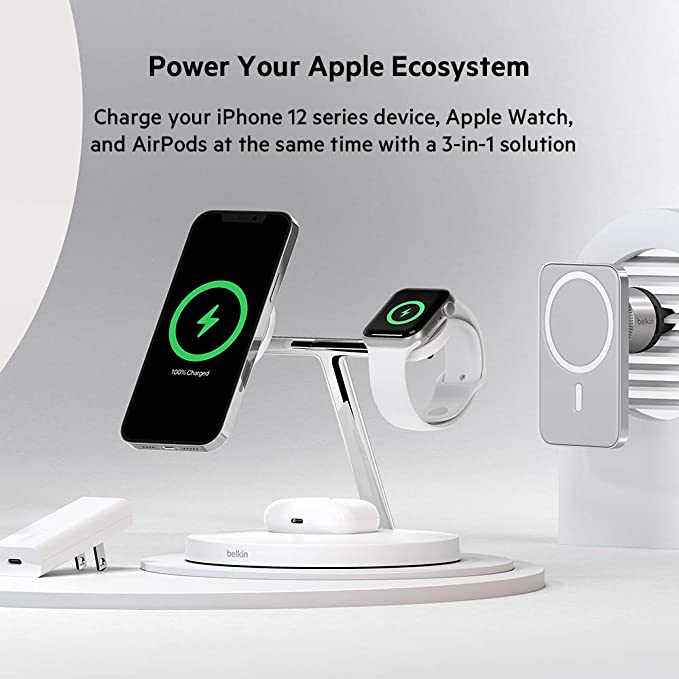 Compatible with multiple Apple devices
Compatible with: iPhone 13, 12, 11, Pro, Pro Max, Mini, Apple Watch Series 6, Series 5, Series 4, Series 3, Series 2, Series 1, AirPods 2, AirPods Pro
Built with Magsafe technology
With the Belkin MagSafe 3-in-1 Wireless Charger, charging is a breeze. Whether your iPhone or Android phone, you can expect your battery to go from zero to 100 in no time. Our advanced wireless charger is built with the official MagSafe technology and safety features that ensure your device won't get overheated, overcharged or damaged.
Charge in any orientation
Charge your iPhone in any orientation with the MagSafe 3-in-1 Wireless Charger by Belkin. With a charging connector that magnetically attaches to your phone, FaceTime while charging, or watch video in landscape mode.
We hope you enjoyed this Belkin magsafe 3-in-1 wireless charger review. Please check out our other reviews here