Seenda charging station review
Seenda charging station review: All you need to know
Thinking about buying a charging station? Then please check out our concise Seenda charging station review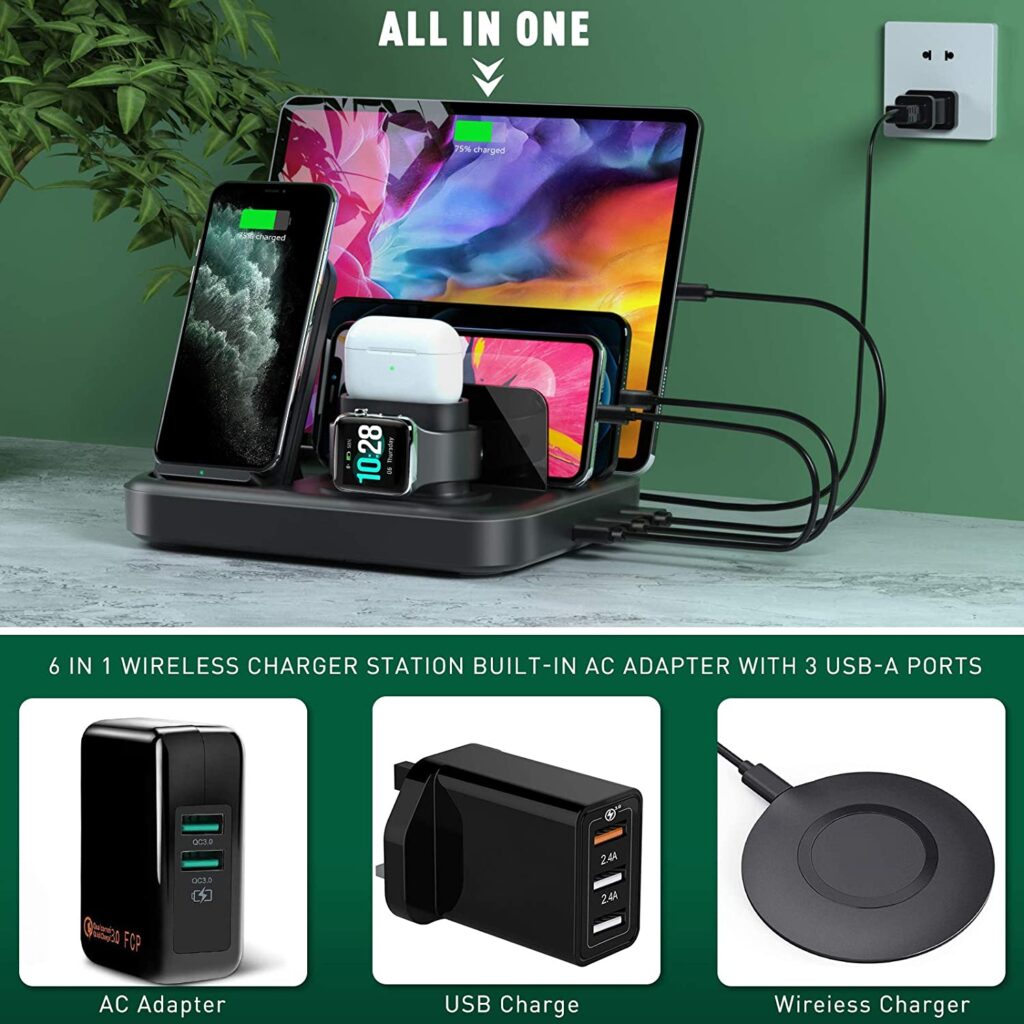 What works well
Charge 6 devices simultaneously
Universal compatibility
Detachable separators for maximum tidynes
Even better if
No magnetic iWatch charger
Need to charge your phone, tablet, headphones and watch at same time? Then this is the device for you
6 In 1 Charging Station For Multiple Devices
The seenda ICH-66 charging station with wireless charger stand built-in QC standard AC adapter 9V/2.7A . It contains 5 Smart USB-A port and charger holder for AirPods & Apple watch, which allows you to charge multi-devices at the same time. Compatible with all USB devices smartphones, iPad, tablets, speakers, headsets, cameras, PSP and more.
Universal Compatibility
The wireless charging stand adaptive charging modes give your device the power it needs. It supports max 10W fast charging and compatible with all wireless charger devices. The charging distance can reach 3-8mm and the better sensing function and dual coil design greatly improves the speed of induction and charging.
Compatible with: Apple Watch Series 5/4/3/2/1, AirPods Pro/2/1, Apple iPhone Se,11, 11 Pro, XS/XS Max, 8, 8 Plus, iPad Pro/Mini/Air, Galaxy S10,S10+, S9, S9+, S8, Note 8, S7, S6 Edge, S6, S5, S4, S3, Note 7, 5 4, Tab, HTC One 10 A9 X V S M9 M8, Kindle (Fire), Huawei P10/Mate 9/Mate 20X/Mate 20 Pro, LG G6, G5, Optimus F3, Nexus 5 6 7 9 10, Motorola Droid RAZR MAXX, Google Pixel/Pixel 3a/XL/3/2XL/2/3/3XL and and PSP game consoles /Nintendo Switch.
Fast charging with 2.4A fast charging ports
The Seenda charging station smartly recognizes and provides the optimal charging current your device needs. Configured with 5 fast charging ports where each can deliver up to 5V/2.4 A max current at full speed. This greatly improves the efficiency compared with other charging stations offering 2.0 amps or less.
Safety first with Superior Intelligent Protection
In addition to regular safety measures of smart usb chargers, seenda ICH-66 charger station also implements a smart chip to:
Regulate current & voltage in the safe range
Over-current protection
Over-voltage protection
Over-temperature protection
Foreign object detection function,
Prevent over-charging damage of equipment battery.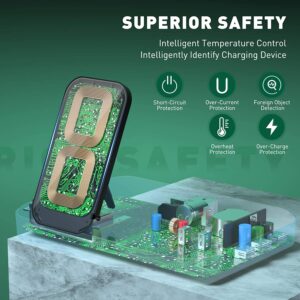 Tidy, Organized & Anti-slip
The Seenda charging station organizer can charge multi-devices in one place at the same time without bunch of chargers plugged into your power outlet and no more cluttered cables. With 4 detachable separators made of sturdily strengthened ABS material for protecting your devices from falling. The charging base is made with anti-slip silicone design so that the charger will not move or flip, to ensure that your phone is protected when charging.
We hope you found this Seenda charging station review useful. Please check some of our other reviews here